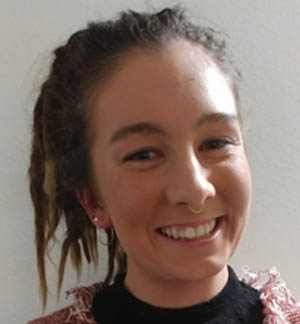 Avalon Tickle
Degree qualified Forensic Scientist with majors in Forensic Chemistry and Criminology from Deakin University, Waurn Ponds. As part of my degree I completed placement at the Victorian Forensic Services Centre in the Fire and Explosion Unit. During that time, I analyzed the resistance to accelerant vapour loss from fire debris evidence collection systems using an Agilent Gas Chromatograph – Mass Spectrometer (GC-MS).
Since working with TCA I have completed training in America with the National Association of Fire Investigators. I received qualifications as a Certified Fire and Explosive Investigator and a Certified Vehicle Fire Investigator.
Member of CFA Red Cliffs.
Placement at Victorian Police Forensic Services Centre with their Fire and Explosion Unit.
Fire Investigation throughout Victoria, including houses and home appliances, motor vehicles and farm machinery.
Bachelor of Forensic Science
NAFI Certified Fire and Explosive Investigator
NAFI Certified Vehicle Fire Investigator
Member, NAFI, 22510-12998v
Member, IAAI, 1315914
Member, ANZFSS (not yet confirmed)
Member, VAFI (not yet confirmed)
B, Axedale: House Fire in Regional Victoria.
Airstream Holdings: Exhaust duct fire, multi-tenanted commercial premises.
Faceys Nursery: Melex golf car fire.