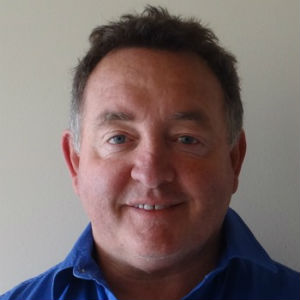 Sean Conroy
Degree qualified Fire Investigator with an electrical trade background and 25+ years insurance claims-related industry experience.
Trained as an electrician at Sydney's Garden Island Naval dockyard.
Experienced in electrical installation and maintenance for maritime vessels and industrial applications.
Left Australia to travel and work for British contractor in the Channel Tunnel construction project, then returned to various construction roles including a shopping centre, CBD office tower and the Sydney 2000 Olympic Pool.
Movement into insurance-related industry commenced with roles in Sydney, Perth and Melbourne as an operative and manager within a claims restoration/recovery organisation, specialising in the re-instatement of technology systems, plant and equipment, maritime vessels.
A decade of self-employment in the industry preceded the move into the current role, which has been characterised by extensive failure analysis and report writing across a range of disciplines including fire investigation, electrical and electromechanical systems malfunction, as well as weather-related catastrophe and other insured events.
Decommissioning / refit of active Australian battleships (maritime).
Construction of Channel Tunnel (Britain-France rail).
Construction of Sydney 2000 Olympic pool.
Repair of fire damaged container ship, in transit China-Germany.
Repair of fire-damaged ocean-going dredging vessel, Western Australia.
Restoration of fire and water-damaged plant and equipment in Australia, New Zealand, Southeast Asia and the Pacific.
Assessment, reporting and reinstatement, Brisbane floods.
Fire and explosion investigation throughout Australia, including plant, equipment, structures (inc. flammable cladding), motor vehicles, farm machinery.
Charles Sturt University: Graduate Diploma of Fire Investigation
Registered Electrical Contractor (VIC) 14375
A-Grade Electrician: VIC, WA, NSW, SA
NAFI Certified Fire & Explosion Investigator, Reg: 18834-10495v
NAFI Certified Vehicle Fire Investigator
Member, VAFI (Victorian Association of Fire Investigators), Reg: 132540426
Member, IAFI (International Association of Fire Investigators)
Member, IAATI (International Association of Auto Theft Investigators), Australasian Branch, Reg: 1N-01250-AU
LaCrosse Towers: Multi-storey residential structure fire (flammable cladding).
SKM Recycling: Major recycling plant fire.
Tutt Bryant Group: Kawasaki loader fire.
Airstream Holdings: Exhaust duct fire, multi-tenanted commercial premises.