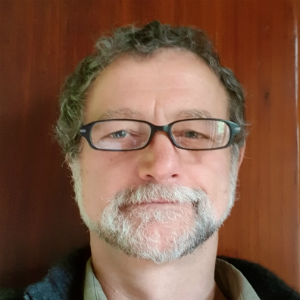 Tim Cousins
The majority of my work involves investigating Electronic & Electrical Engineering System failures, of which many result in a fire. This work includes determining the cause, nature and extent of the damage and the establishment of cost effective reinstatement strategies.
I have worked on matters throughout Australia, Vietnam, Indonesia, Malaysia, Singapore, Philippines, Fiji, New Caledonia, New Zealand and the USA. I typically work on about $10M AUS in losses over a number of files at any one time. This was over $100M AUS in 1998 and again in 2005 when a chemical contamination incident in a silicon wafer (for silicon chips) manufacturing plant in Malaysia was potentially of the same order of magnitude. The work in New Caledonia involved investigating the cause of failure of a world first design of Nickel smelting furnace which cost ~USD $250M to re-build.
I have given expert evidence in the following Australian Courts:
Victoria:
Victorian Civil and Administrative Tribunal (VCAT)
Magistrates' Court
County Court
Supreme Court
NSW:
NSW Civil and Administrative Tribunal (NCAT)
Supreme Court
Sydney Water Climate Change Adaptation Program
External Expert Advisory Group
Australian Attorney General's Department
Resilience Expert Advisory Group (REAG)
2010 Attorney Generals Department – Launch of Resilience Strategy – Key Note Speaker.
2007 National Organisational Resilience Framework Workshop Convener: Attorney-General's Department Critical Infrastructure Protection Branch and Emergency Management Australia.
Koniambo Nickel – DCF1 Furnace Investigation Editorial Review Board.
Workshop Convener: Command and Control Integrity. The Eighth Workshop on the Social Implications of National Security: Remotely Piloted Airborne Vehicles and Related Technologies.
Water Contamination Consequence Management Conference (Australian Government Attorney General's Department). Preparing for Litigation – "The Startled Lemur Paradigm".
2006 New York, IEEE Society on Social Implications of Technology Conference – "When Engineering Systems Fail
Software Development
1989 – 1994 VAXTRAK – Vaccine ordering and administration
A software product designed to manage the ordering and administration of Vaccines to local Councils and General Practitioners within Victoria.
Commissioned by Community Health Services Victoria.
1990 – 2002 EAN Australia – EAN Numbering Administration and Integrity Checking System
This product was commissioned by EAN Australia to maintain their Membership System, Contact Management System, Manufacturer Number Allocation System, Bar Code Scanning Validation System and Product Database. The product database contains an integrated pack dimensions and image library of the products that come in for Bar Code scanning & verification testing. ALL products on the shelves of ALL major Australian supermarket chain stores will have had their bar codes verified though this system.
Commissioned by EAN Australia.
1994 – NSW State Rail System
A software product designed to integrate with the NSW State Rail System Computer Controlled Freight Rail System. The task involved networking 17 overhead projectors, which were used to project a computer generated image of the State Rail system onto a screen in front of the operator work-stations, and poll each projector in real time for errors. The system maintained a full maintenance history including trapping and recording up to 134 of the projector variables that could be made by a remote controller. Access levels were built into the system to prevent unauthorised access to many of the projectors critical functions.
Commissioned by Trident Video Systems.
Key Electronic Engineering
1990 – Alcotest – Police Breathalysers
Two products, hardware and software.
The first was to reverse engineer (under licence) the hardware and software and to rewrite the code within the breathalysers to meet Police and Legislative guidelines within both Australia and Canada.
The second was a product to interrogate and download the stored data within the Alcotest Breathalyser and to present the information in a variety of statistical reports. Commissioned by DRAGAR Ltd.
1991 – IEI – Voice Dialler/Alarm
This product involved taking over the design and construction of a project started by the Research and Development arm of IEI Australia (makers of the VESDA Smoke Alarm). The project involved a security alarm that would store digitised voice messages encoded using single bit adaptive delta modulation and to dial out and play the pre-recorded messages over the telephone in response to an alarm. There were strict requirements to meet "low power mode" power drain limits, EMF radiation limits, lightning protection, limited ROM and non-volatile RAM memory space, AUSTEL approval and voice quality standards.
Commissioned by IEI Australia.
Academic Experience
BEng (Electrical and Electronic) (Honours) Swinburne University of Technology
Expected Completion 2018
MFireInvestign – Master of Fire Investigation. Charles Sturt University
Expected Completion 2018
GradCertFireInvestign – Grad Cert In Fire Investigation. Charles Sturt University 2012-2015
MEI – Master of Entrepreneurship and Innovation. Swinburne University of Technology 2002-2006. Focused on organisational dynamics, particularly in how organisation adapt and recover following a major loss or disaster.
BScApp Monash University 1988-1990 (Incomplete); Units in Systems Analysis and Design to 3rd Yr Level. I was invited to teach Systems Analysis and Design to 1st year and Post Graduate students within the department of computer science from 1990 to 1991.
BBSc – Bachelor of Behavioural Science. La Trobe University; 1981-1983 (Incomplete); Units in Statistics to 2nd year level.
BSc – Bachelor of Science. Melbourne University 1976-1979 (Incomplete); Units in Maths, Physics, Chemistry, Cell Physiology, Histology, Microbiology and Bio-Chemistry to 2nd year level.
University of Virginia, Virginia U.S.A. Short Course on Risk Assessment and Management held by the Centre for Risk Management for Engineering Systems – Mathematical modelling and optimisation of engineering systems.
ACA Certificate in Corrosion Technology
NAFI Certified Fire and Explosion Investigator. Reg: 10797-5274.
SSIT – Society on Social Implications of Technology
IEEE – Institute of Electrical and Electronics Engineers
Member No: 80362756
MIEAust – Member Institute of Engineers Australia
Member No: 3060789
EESA – Electrical Energy Society of Australia (Engineers Australia)
Member No: 3002773
NAFI – National Association of Fire Investigators
Member No: 10797
Certified Fire & Explosion Investigator Reg: 10797-5274
FPA – Fire Protection Association Australia
Member No: 9727
BCMIE – Business Continuity Management Information Exchange (Australian Chapter of the DRIE – Disaster Recovery Information Exchange)
Member No: 0013
ACA – Australian Corrosion Association
Member No: 4687